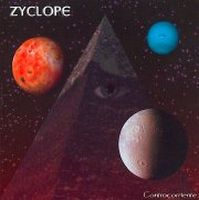 The second album from this Spanish band.
Somehow, the band is labeled as a symph prog band in ProgArchives and other places. This album does not fit into that category. The music is performed with violin, flutes, guitars of all sorts, bass, drums and Spanish vocals.
The flutes and violins gives it a bit of a folk rock feeling too and it certainly have that. Most of the music here is straight rock though with a small Spanish feel. The music is mostly not hard rocking at all. Middle of the road rock and pop with some significant prog rock influences.
The music is decent enough. There is no really good songs here though and the almost one hour long album just ticks along without really making any much impression. It is decent enough though.
2 points