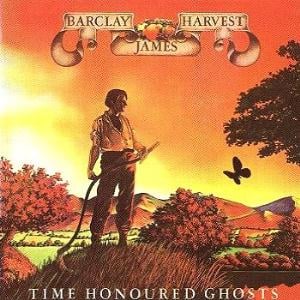 The sixth album from this English band. One of the true prog rock legends and still going strong in some kind of an incarnation. I have forgotten to google that one.
I would put Barclay James Harvest under the "sons of Beatles" label together with Moody Blues, Electric Light Orchestra, Klaatu and some other bands. They are pretty like The Beatles on most of Time Honoured Ghosts. I happens to like the sound the sons of Beatles is making on their albums. Ditto for the sound on Time Honoured Ghosts which is warm, gentle and elegant. We all need music like this now and then.
Time Honoured Ghosts is not as strong as Once Again. But it still have a lot of good songs and I like this forty-five minutes long album a lot. This is one of the albums I want to bring with me to my retirement home.
3 points