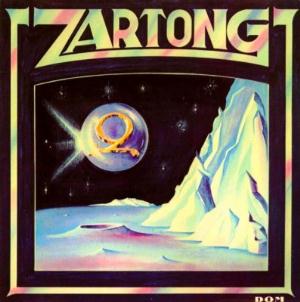 The only album from this Armenian band. Back in those days, Armenia was a member nation of the USSR, Soviet Union. Now, they are independent.
Zartong is nominally a folk rock band. But they have mixed in disco, a lot of pop music, fusion and rock into their Armenian folk music. The music is rather commercial. Or make that; very commercial. Back in 1979, that is. This album is a melting pot of violins, local instruments, bass, drums, guitars, keyboards and male vocals.
The result is a couple of good songs in the folk rock vein and some rather dubious material throughout this almost forty minutes long album. The band is trying to cater for a lot of various scenes and does not really satisfy any of them. Check it out if you want, but be warned. Those disco rhythms is nasty.
2 points