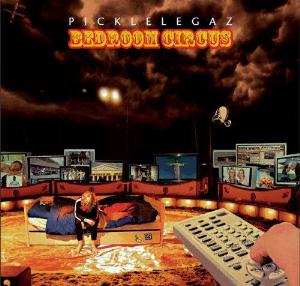 The second album from this Dutch band.
I have heard a lot of bands trying to emulate and copy the Fish era Marillion. Picklelegaz is pretty close to win this competition, if there indeed is a competition. This band can play Marillion conventions and bring the house down. I am pretty sure they have done that too. Anything else would had been a mistake from those who run the Marillion conventions.
So, we get one hour of neo prog in the vein of Marillion here. Add Citizen Cain too and you get this. The music is pretty epic too. Two keyboards players is bringing us a great sound together with guitars, bass, drums and a good vocalist. The only difference here between Marillion and Picklelegaz is the vocalist. Picklelegaz's vocalist is nowhere as good as Fish. But Ernst Brobbel is still doing a very good job.
The end result is a very good album who unfortunate is sorely lacking a killer track or two. The music stands on it's two feet though and gives fans of Fish era Marillion a lot of pleasure. I have to admit that this also goes for me. Still; it is "only" a very good album. Marillion fans; flash your credit card now.
3.5 points