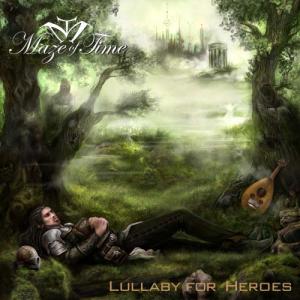 The second album from this Swedish symph prog band.
Maze Of Time's first album was a formulistic album in the Genesis camp. They are still firmly in that camp on this album too. Guitars, bass, drums, keyboards and English vocals is what gives us the music. Most often with piano too. The vocals is slightly in the back of the mix.
This is an hour long album where the longest song, Temple Of The Gods, is clicking in at over seventeen minutes. That is an epic of a song. Then we have the rather catchy title track. Despite of clicking in at seven minutes, it is a very catchy, commercial song. Not that any radio station these days would play it. Still, quite a useful song to include on an album like this. This album has both complex and catchy, in other words.
The end result is a good, balanced album with a great sound. My only gripe is the lack of a killer song or two. This is an album fans of both Genesis and The Flower Kings should check out.
3 points