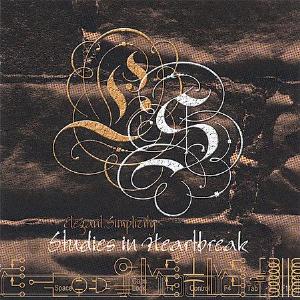 The seventeenth album from this Steve McCabe project since 1992. A pretty impressive work-rate, although quantity rarely means quality. But as long as he and his fans loves it; no harm is done.
Studies In Heartbreak is another instrumental symphonic prog album. Loosely, in the Camel genre. But Steve also uses more classical music instruments on this album in addition to his guitar and keyboards. I guess most instruments are sampled as hiring a full orchestra is beyond the financial means of this project.
There is a lot more to this band and album than electric guitar solos. Of whom, there is not many off, in fact. Flutes seems to be everywhere, though. The music is very elegant at places. Elegant, but not toothless and new age and ambient.
The result is a pretty good one hour long album and I now understand why Steve and this band has enough fans to sustain this amount of album releases. I am not a fan of instrumental albums. But this one is rather good and a weak good status is awarded.
3 points