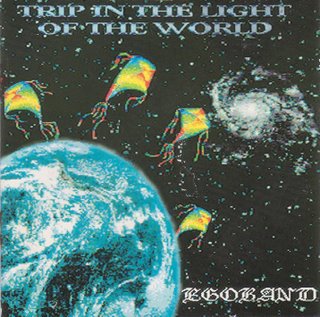 The debut album from this Italian band who released four albums before they disappeared ten years later.
Egoband was an unrepentant neo-prog band when neo-prog were a swearword. It still is among many prog rock fans. Undeserved, in my view.
Trip In The Light Of The World is though an old style neo-prog album in the good old Marillion style. Yes, the Fish era. Cascades of keyboards and guitars. A vocalist who tries to sing as Fish. Bass and drums in the Marillion vein.
Unfortunate, the sound is a bit thin and very 1990s. Anno 2013, this album does not sound good at all. The songs are also pretty generic and the band does not push the boat out and tries to put their own authority on the music here. This is still a decent album fans of Marillion may check out. I prefer the originals to Egoband.
2 points