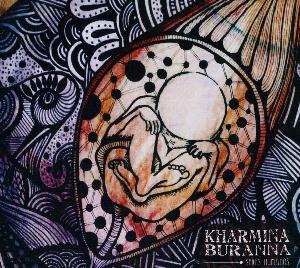 The second album from this eclectic prog band from Peru.
I really loved their El Arte de Seguir Vivos album from 2008. So it was with a great deal of expectations I bought this album..... and promptly forgot it among the onslaught of albums I got that year. But this album has now, literary speaking, surfaced again.
The four man strong Kharmina Buranna creates their music with Moog, Hammond organs, guitars, drums and bass. That and some help from the female vocals of Ms. Luciana Derteano on a couple of tracks. Tracks which comes across as normal songs in the rock tradition. Something that feels strange and odd on an album like this.
The rest of the album is more in the instrumental symphonic prog tradition with some dark avant garde connotations. Present springs to mind. The mood on this one hour long album is dark'ish and melancholic.
The end result is a good album which neither disappoint or impresses me. The album is lacking some killer tracks and some more interesting details. It feels a bit flat and lifeless, this album. Besides of that, this is a good album. I hope the band returns with a more livelier and fresh album next time.
3 points