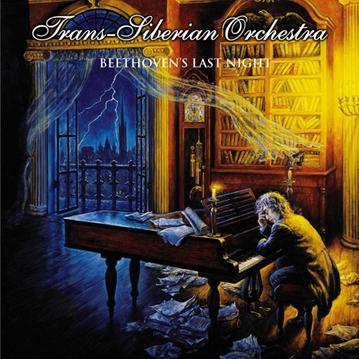 December is here and it is the time to go camp again and listen to this band. A band as camp as Christmas itself.
This is their third album and a rock opera about Ludwig Van Beethoven. The album starts with some of his music before the rock opera starts with heavy guitars, melodramatic male and female vocals, drums, keyboards and bass. This is Meat Loaf meets Ludwig Van Beethoven. Most Meat Loaf, though. The music is mostly AOR and heavy metal.
The result is a decent album which does not linger too long on my record player. There is some decent songs here. But the end result is too melodramatic and too Spinal Tap for my liking. Decent enough, my annual dosage of this band.
2 points