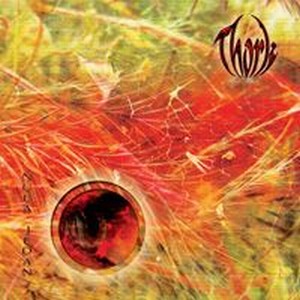 The third and so far final album from this French eclectic prog band.
Their previous two albums were all pretty dark and eclectic. They established this band as a hidden gem in the French scene. They never got the attention they deserved. Their more accessible symph prog eclectic sound on this album, Nula Jedan, may have been an attempt to reach out to more people at the same time as keeping their core eclectic sound and music ideas alive.
Nula Jedan is pretty much symphonic and majestic at the same time as being eclectic. I don't think it is much wrong to point out that this may be the French answer to the more eclectic Gentle Giant albums. Nula Jedan is more elaborate and melodic at the same time. There is a richness of details here which is one of Thork's trademarks. Nothing here is what they seems. Hence; this album requires a lot of time to really gel with the listener.
The end result is a very good album and a confirmation that Thork was a unique band. Their mix of traditional instruments with the likes of violin, cello, trumpet and other woodwinds is really great. Ditto for the French vocals and the many different type of vocals and vocal harmonies. Thork went where very few dared to go. The end result is their three albums which is highly recommended. That includes this album too.
3.5 points