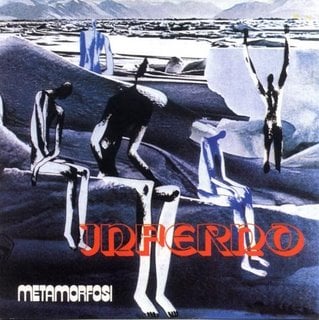 The second album from this Italian band. A band who in total released three albums. They got a profile on Facebook and I guess they are back again. Their last album was released in 2004.
Inferno is a nice little forty minutes long album in the same alley as PFM, Banco and in particular Le Orme. Italian vocals over some pretty majestic symphonic prog performed with keyboards, guitars, bass and drums.
The keyboards sound is great. The Italian vocals is very good and the sound is great. Classical music and Italian pop is meeting halfway through and is merging into this album. The album has this 1970s Italian symphonic prog sound which is very popular these days.
Unfortunate; this album is bereft of any great songs. That is my only gripe with this album. I still find this a very good album which I really enjoy.
3.5 points