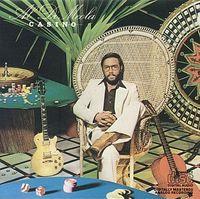 His third album and one of his most known albums too. The album cover should be known to most of you. Al sitting in a chair with guitars besides him. It has a slightly decadent feel, that photo. Maybe I am reading too much into that album title.
Al Di Meola is still doing jazz/fusion with heavy Spanish influences on this album. The music is mostly guitar strings picking without really being melodic. He is using some techniques which may sound good for his peers, but which falls a bit flat on it's face when confronted by the casual listener or even music lovers.
His guitars is supported by percussions, bass, drums and some keyboards. This on a largely introvert and techniques dominated album. There is no real great tracks here either. I had expected far more from this album. It is still a good album which probably were a bit of a revolution in the scene.
3 points