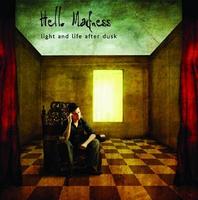 The only album so far from this Mexican neo prog band.
Neo prog is the label here and a precise one. Hello Madness sounds like a mix of Muse and Marillion. The vocals, English vocals, is very good. Ditto for the keyboards, bass, drums and guitars.
The music is airy and pretty light with some strings and classical orchestra parts too. Pop-rock springs to mind on some of the songs here. Commercial neo prog throughout the forty-three minutes long album, divided on eleven tracks. In other words; no epic tracks.
The end result is a good album where the vocals and the piano bits is the best bits on this album. It is one of those neo prog albums which drowns a bit in the onslaught of neo prog albums during the last ten years. If this sounds tempting; check out this album.
3 points