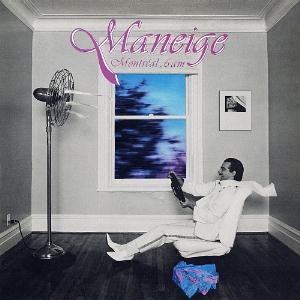 Their fifth album.
Maneige found themselves an own niche in the music world on their first four albums. A niche somewhere between Harmonium and the fusion/jazz scene. That means a lot of folk rock combined with jazz. That made those four albums so great.
Nothing lasts forever and Maneige moved on to a more clean jazz/fusion sound with lots of woodwinds and woodwinds solos over guitars, keyboards, bass and drums. Only on one track, they went back to their old sound. On the eight other songs, they were more a straight fusion band. Which almost kills of the charm this band once had.
The music is at times pretty heavy and intense without being as intense as the best fusion out there. The music is somewhere between lounge and really intense fusion. The music is also good throughout, despite of missing that trademark Maneige sound. Montréal, 6AM is a band in sharp decline, though. This is still a good album which does not really impress me.
3 points