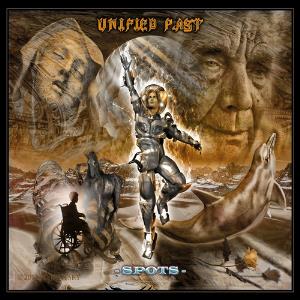 I think this is my fourth attempt in trying to review this album after giving up on the three previous occasions. I am now biting the bullet and will get a review completed and published.
Spots is the fourth album from this US band. They also released two albums under the Labyrinth name. A name used by zillions of other bands.
We are in the middle of the prog metal scene here. Well, not in the middle of it. The music on Spots is not that hard really. It is close to be a crossover between prog metal and neo prog. That and some eclectic prog and fusion influences. Not to mention; symphonic prog. This album is very much a crossover album.
The music is produced with the usual setup; keyboards, guitars, bass, drums and vocals. The vocals are great and the rest of the musicians does a great job too.
The music is very varied and offers up a lot of good melody lines and details. This throughout the one hour long album. It is an album that should unify a lot of prog rock fans. This is a very good album which should be checked out too. It may become one of your favorite albums. It even become one of my favorite albums in some years too.
3.5 points