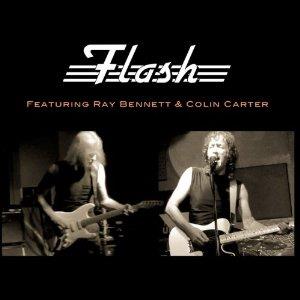 The fourth album from this English band and their first since 1973. That is a gap of 40 years, ladies and gentlemen.
Flash was Peter Banks band. Peter was most known as an ex Yes member and played on some of their early albums. He is a legend who sadly passed away some months ago. I have to admit I have yet to hear a tone of Peter Banks version of Flash. But I am not sure why this album was released under the Flash moniker as I have heard that the 1970s Flash were an eclectic prog band.
Flash anno 2013 is nothing but eclectic prog. We are talking straight rock here with some neo prog and AOR influences. But most of all; this is some great old grandees having fun on an album. I cannot begrudge them that and it is nice that this album has become quite popular. It is possibly the best selling Flash albums of them all.
The Hammond organs and the guitars are very good here. Ditto for the vocals. The music reminds me about Bad Company to a certain extent. Good old 1970s rock with a slight edge. And this is a good album though in it's own right. I don't like the album title that much and I think the album cover is a lazy letdown. A bit better packaging would had been a lot more respectful towards the Flash brand. The music itself is good and a reminder how straight rock with the 1970s sound sounded like. Check it out.
3 points