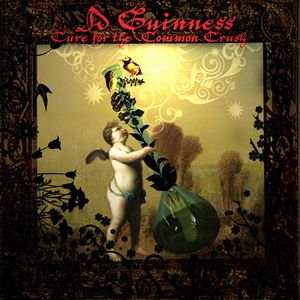 The debut album from this Canadian solo artist. An artist with background from some other bands.
Pop rock is what we get here. Pop rock with a slick production and radio friendly hooks and riffs. The music is performed with keyboards, guitars, bass and drums. That and vocals.
There are some references to both Electric Light Orchestra and in particular The Beatles here. The music also has some interesting details. But it goes mostly in verse-chorus-verse without deviating from this formula.
The music is well enough performed. A couple of country'n'western like melodies and a couple of ballads with female and male vocals is making this a pretty varied one hour long album. The vocals is good. The music itself is only decent as it has no good songs and not much to keeping my attention focused on the music. A decent album but nothing more.
2 points