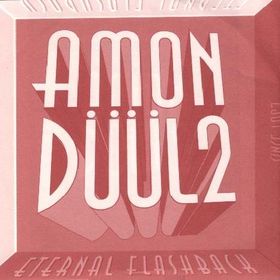 Their fifteenth album.
This once so great German krautrock band was now only running on fumes and barely that. Eternal Flashback is a sixty-seven minutes long piece with throwaway stuff from 1969 to 1971. Bits and pieces discarded from other albums. A riff here, a short melody line here, a fifteen seconds long piece there. Everything cobbled together.
The result is chaos and a dispirited album. It is also a cash in on a good band name. This album is not worthy such a good name, although this name has been damaged after the very poor Kobe album. Frankly; this album is a rip off and a worthless piece of junk. Enough said.
1 point