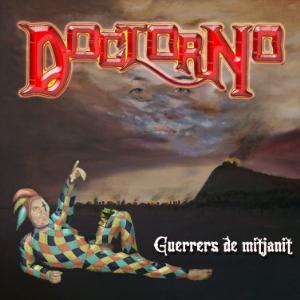 The second and so far last album from this Spanish neo prog band.
Their debut album was a pretty good foray into middle of the road neo prog. Neo prog with a lot of associations to Marillion and Pendragon. Their new album, released by Musea, follows in the same path.
The music is created with a lot of keyboards, guitars, bass and drums. That and some pretty good Spanish vocals. The album is seventy minutes long, divided on nine songs.
The songs has a slight Spanish sound with a lot of Spanish pop music vibes and melodies too. The music is therefore not that particular technical and does not have any intricate details to speak of.
The end result is a pretty good album, a decent to good album which does not bring much news to the scene. I like the Spanish flavour and nothing much else on this album. Some good melody lines also makes this a pretty interesting album. Besides of that, there is not much else worth mentioning here.
2.5 points