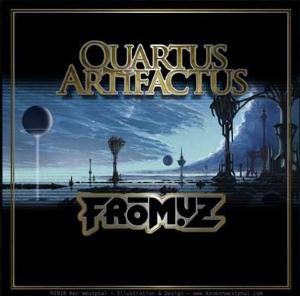 The third album from this Uzbekistan band. A country with a great scene.
Fromuz has established themselves as one of the better bands from the ex USSR countries. Their music is a mix of all the prog rock genres, with the exceptions of zeuhl. The band label themselves as chamber prog.
Their music is created by keyboards, guitars, bass, drums and flute. That and some sporadic vocals. Quartus Artifactus is a one hundred minutes long album of various genres and ideas. Which makes a rather bewildered listener. Most of the stuff here is good and some is very good. There is also some rather ambient and cinematic stuff here which makes me a bit cold.
What this album is lacking is great tunes and a lot of teeth. This album is a good background noise and a relaxing listening experience. There is not many melody lines which wakes me up though. Everything here is peace and love. The musicians is doing a great job. But the dot over the i is missing here. Hence my verdict on this album.
3 points