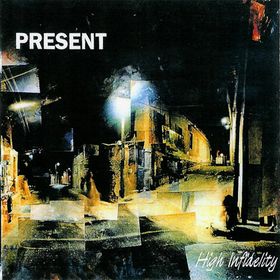 The sixth album from this Belgium based avant-garde band.
A highly rated band too by many people. Their band name is grossly misleading as their music is on the claustrophobic darkened side of the avant-garde spectrum. Positive cinematic horror movie like music and not for the faint hearted.
It has to be said that this album is the least horror gruesome album they have ever released, if my memory serves me right. It feels very claustrophobic and their trademark atonal piano is still there. The vocals is more of the cinematic screamo kind of vocals. The guitars are dissonant and the woodwinds is also very present here. The bass and drums is grinding away in the background.
On this album, I feel the band is in repeat mode. Repeat of their previous albums. I much prefer their two first albums. They have also taken a step towards jazz here and that adds another dimension to their music. Music which is sometimes bordering to zeuhl on this album.
High Infidelity is a bit of a backwards step for this band. It is still a good album which I recommend. I recommend all their albums as Present is an important band in the scene. Their dissonance is needed in the scene.
3 points