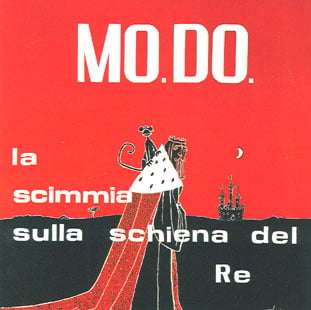 The only album so far from this Italian band. With all these bands from that age reforming, I would not bet against this band suddenly reforming and releasing their second album sometimes soon.
Italian prog rock is what we get here. That means flute, vintage keyboards, guitars, bass, drums and Italian vocals. That also means Italian prog rock with a lot of influences from the likes of Genesis and in particular; Gentle Giant. That makes this band a bit more untraditional than the rest of the Italian prog rock scene. This half an hour long album mixes up symphonic prog and eclectic prog.
The vocals is very good. The sound is good. The guitars and keyboards is very good. The music is full of interesting details. The songs are good. My gripe is the lack of any really great songs.
The result is a good album, well worth checking out. This album is an eclectic twist on the term "Italian progressive rock" and a good one.
3 points