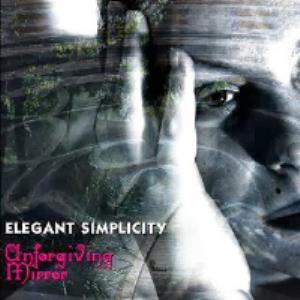 The twentieth album from Steve McCabe's Elegant Simplicity.
Elegant Simplicity is a project where he mostly plays all instruments himself. Which sometimes becomes a bit one dimensional to say at least. Something his albums has been suffering from and I suspect this is the reason why twenty albums has come and gone without really setting the prog rock world on fire.
Most of his music is instrumental guitars in the Camel vein. That without Camel's quality. An extreme difficult genre to make good music in. It makes a bad situation a lot worse when he then get lumped into the much derided and unloved neo prog genre. Life is indeed very hard.
We still get the Steve McCabe's guitars and not much else here. That with one exception and that is a big exception. The second track Feels Like A Lifetime. This is an album I am pretty sure could had gone straight into a classic Camel album. The mix of vocals, guitars and keyboards is perfect on this ten minutes long album. A very melancholic song and by far the best song Elegant Simplicity has ever done. A superb track.
The rest of the album is good enough. Tracks for the fans of the band. The above mentioned track will give Steve McCabe some new fans though.
This is a very good album well worth checking out on Progstreaming and on Bandcamp.
3.5 points
The album