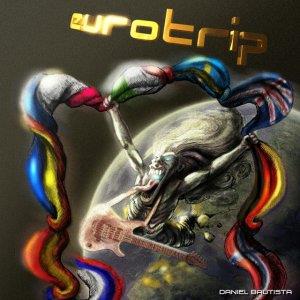 The ninth album from this Spanish guitarist.
Daniel Bautista releases his albums for free through Jamendo (see link below). After having visited Ludwig Van Beethoven's legacy on his first album, he is now on a journey around Europe on this album. That means forty-five minutes with some pieces from most European countries. Folk music pieces with his own metal guitars playing homage to each country. Nice thought....
Daniel is a guitar shredder. No less and not much else. Some of the songs also have keyboards, bass and drums too. Most songs are in the metal guitar shredder tradition. Daniel does not offer anything new or unique to this scene. Or for that matter; the metal scene. This album has a great deal of folk and prog rock too.
As you may have discovered by now, I am not a fan of this music. This is a decent album though and worth checking out from the link below.
2 points
The album