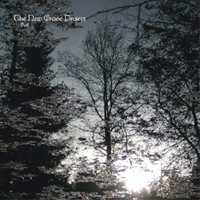 The second and so far final album from this Swedish-US band.
Roine Stolt has left the band since their Fool's Journey album from 1997. They have also largely abandoned their symphonic prog roots and their Flower Kings inspirations. What is left is....... well, that is a bit difficult to explain. Take a lot of Balkan folk rock, pop music, rock, showbands music, folk hall music and waltz.
Mix that with some symphonic prog and neo prog. The end result is something entirely different from my daily fare. It is still rock music, but also very weird.
The music is still based on Hammond organs, piano, guitars, bass, drums and some more untraditional instruments like dulcimer. That and some rather poor vocals.
The end result is a barely decent one hour long album which falls very short of what I expected from them. I am not sure if I can recommend this album at all. The vocals is rather poor and the music falls flat on it's face. There are still some sporadic good stuff here. Mostly when the band returns to their symph prog roots. Besides of that; avoid.
2 points