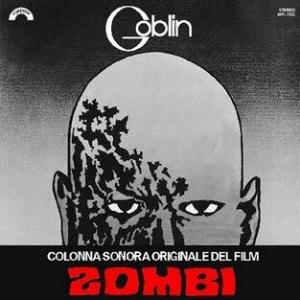 The sixth album from this Italian movie soundtrack band and the fourth movie soundtrack from them. This is the soundtrack to the classic horror movie Zombie Dawn Of The Dead. A movie still selling well on both DVD and Blue-Ray. You get various versions of this movie on Amazon. I don't have it and I have no plans of buying it either as I am no fan of horror and zombie movies.
Goblin's soundtrack is what it is, a soundtrack which feels a bit isolated from the movie. I am in doubt if I should even review them for this blog as I find it a bit pointless. I am not a fan of soundtracks at all.
OK, here I go though. The first track, Dawn Of The Dead is a very good track with a horror ambience. The second track, Zombi sounds like one of the songs from Osibisa's debut album and I am pretty sure Goblin has "loaned" it from that band too. Then we get a ragtime number and some more typical soundtracks.
The music is pretty electronic and with no vocals. There are some guitars here too and plenty of keyboards. The sound and music is not far away from Italian prog rock.
Well, how do I rate this album ? I don't like soundtracks. But this is a good one and one I am happy with. So I award it a good rating.
3 points