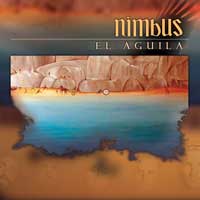 The only album so far from this Chile based band. An album made by five well matured men which has drawn on the history of music to make this album.
It is indeed an album with a lot of various progressive rock affiliated genres. The music has been created by guitars, stick bass, keyboards and electronics, bass, flutes, drums and Spanish vocals. Very good male vocals too.
The result is a fifty minutes long album which draws a lot on Chilean folk music, English folk music, Italian progressive rock, jazz, fusion, avant-garde, eclectic prog in the vein of Van Der Graaf Generator, symphonic prog in the Camel vein and everything from the Canterbury scene.
The musicians knows what they are doing and they creates a festival of very good progressive rock. Which in essence this is. My only gripe here is the lack of a great track. Besides of that, this is a very good album. Can we get a second album, guys ?
3.5 points