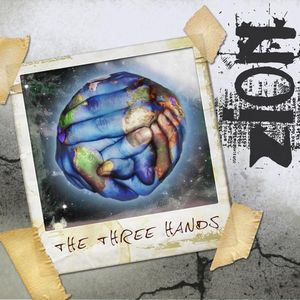 The debut album from this Italian band.
To label it as an album is perhaps going a bit too far. This album is only twenty-five minutes long. EP, I think we will label this as.
Zion is a four piece band with a moog, piano, English vocals, guitars, bass and drums lineup. Nothing really extraordinary here. The three songs here is called Hand Of Instinct, Hand Of Reason and The Third Hand. Hence, it is a concept album about....... well, hands or something like that. I guess this is a metaphor. A deep one too.
The music here is middle of the road neo-prog with some jazz, space and heavy prog influences. The music is enough interesting in making me interested in the band and their brand new album which I will now purchase. This band has some X factor here, the undefined xtra thing. Hence this somewhat weak good rating.
3 points