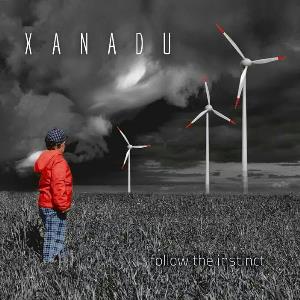 The second album from this Polish band.
Naming their band after one of the alltime great Rush songs, I have always had faith in this band. I like their Riverside influenced debut album a lot.
Xanadu is a five piece and the lineup is keyboards, drums, vocals, bass and lots of guitars. The sound is brooding dark. The guitars is both chugging and half-acoustic. There is no real guitar solos here.
I guess the right label is modern hard prog. The music is very much progressive. But not in the 1970s vein of prog rock. This is very much a modern album.
And it is a good album too. The last half of this fifty minutes long album is the best part of this album with it's majestic melody lines. The first half of this album is more or less a bit one dimensional and brooding darkness for the sake of brooding darkness.
This band has a lot going for them and I hope they will continue their voyage down this path.
3 points