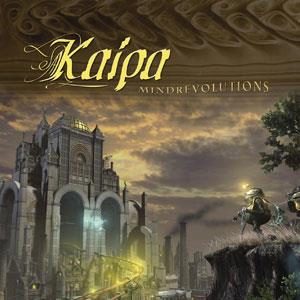 The eight album from this Swedish band and the third album after the band was reborn again.
The band is still a six piece band and it includes the likes of Stolt, Reingold, Agren, Lundstrom, Lundin and the female vocalist Aleena. The lineup is keyboards, guitars, bass, drums and vocals. Everything is as they should be in Kaipa.
This is a very long album, seventy-nine minutes long. I do feel that the band is on an overkill journey on both this album and their previous album. What was once a fresh breeze is now a bit of a stagnant air.
There is no real sparkle on this album. No real exploding rockets and interesting details. It is a bit of a run of the mill, this album. If I am not mistaken, it was also their final album with Roine Stolt and maybe that is where the problem is. The follow up album Angling Feelings was a bit better than this album.
In short; Kaipa had become a bit stale on this album. Nevertheless; this is a good album and a very nice addition to any Kaipa collection. I did expect a better album than this one, though.
3 points