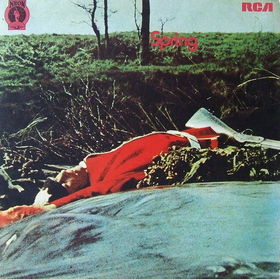 The first of in total two albums from this English band.
This band was a five piece band with no less than three mellotron players. That in addition to bass, vocals, guitars, drums, piano and organ. So this is a symphonic prog album then ?
Not quite.........
The basis here is folk rock. There is a strong guitars presence here and the vocals is very much in the folk rock vein.
I would still not label this as a folk rock album. The cascades of mellotron gives it a symph prog feel too. 60 % of this album is still folk rock. The rest is symph prog.
The songs on this forty minutes long album is very good throughout. This album has been labeled as a hidden gem and it certainly is that. It very much combines the best of folk and symph prog. Check it out.
3.5 points