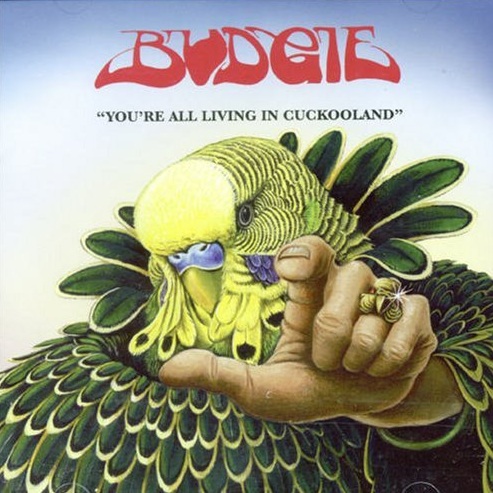 The eleventh and so far final album from this Welsh combo.
The band was back to being a power trio again and the lineup was bass, vocals, drums and guitars. Their best days had long gone by now and the band was a bit of a shadow of the old Budgie. The hard rocking and psychedelic band from Wales.
Their last albums had been an attempt to keep up with the new heavy metal scene. A scene which rightly hailed Budgie as one of their inspirations. Metallica had also covered a Budgie song by now and a new generation was scrambling to find out more about Budgie. That put pressure on Budgie to deliver the right stuff.
When that is said, You Are All Living In A Cuckooland is not a bad album. It could had been far, far worse. Out is the old hard rock and psychedelic rock. In comes a much more acceptable sound which fits nicely into today's scene. The title track is actually a pretty good song. A good ballad.
The rest of the songs rates from pretty dire to pretty good. This album is not their best. Neither is it their worst. And the statement You Are All Living In A Cuckooland is very much a correct observation of today's music scene and today's world. Budgie gets at least the last laugh here. This despite of this album not being a good album. It is nevertheless a decent to good album.
2.5 points