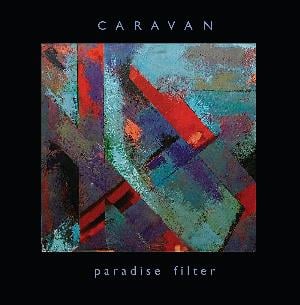 The thirteenth album from this English band.
Of this once so great band, only Pye Hastings and Jan Schelhaas is left from the good old days. They are joined by four other musicians. The lineup is keyboards, vocals, viola, drums, guitars, bass and banjo.
Gone is the great, groundbreaking music from the 1970s. They are replaced by pop rock with some folk and Americana. A bit lazy music in my view and not particular taxing on my head.
To my surprise, this album still got a great deal of the Caravan DNA incorporated. Although the music is on the surface very much radio friendly, scratch a bit on the surface and what comes across is a Caravan album.
There are no good songs here and I will probably never play this album again after these listening sessions. Nevertheless, this is a decent to good album who takes the band on the road where fans want to hear anything but this album. And the band plays on and delivers the goods. Respect !!!
2.5 points