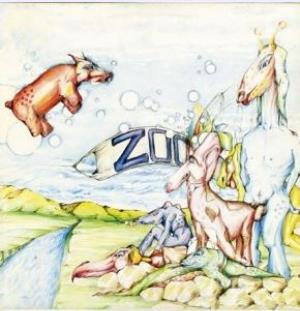 The one and only album from this Dutch band. One of many bands who released one album and then disappeared without a trace.
Zoo was a four piece band with English vocals, guitars, bass, keyboards and drums. The bass player was Bert Veldkamp, the Kayak bass player. To a certain extent, Zoo was a pre-Kayak band.
The music on this thirty five minutes long album is a mix of 1970s rock, symph prog, west coast rock, Eagles, The Beatles and Crosby, Stills & Nash.
The songs are not particular long and the emphasis is on verse-chorus-verse here. Pretty standard stuff. There is a The Beatles medley here which is pretty poor. Pretty poor because they runs through the songs without much respect for them. Desecration, this is called.
Their own self written original songs comes across as a bit better. There is no real good songs here and I cannot say Zoo is much missed in the scene. Their demise in 1974 was OK in my view.
This is not a turkey kind of album. It has some good details and it is a decent album. The vocals is the best thing about this decent album though.
2 points