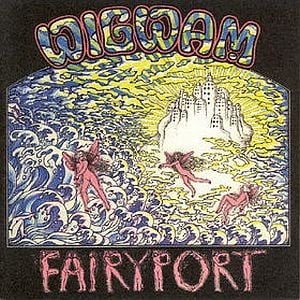 The third album from this Finnish band. The band released ten albums, the last one in 2005, before they gave up their career as recording artists. I know next to nothing about this band so please prove me wrong.
Their first album was a bit of a raunchy rocker. Fairyport is not ! The band was lead by Jukka Gustavson now and he enlisted a lot of the best musicians in Finland for this one hour long album. There is a lot of woodwinds here in addition to his own piano, organs and vocals. We also get guitars, harmonica, bass and drums here.
Jukka's vocals is very similar to Peter Gabriel's vocals. Some songs here are very Genesis like. Other songs are much more organs dominated and some others are more leaning towards folk and jazz. This album is though a symphonic prog album in my view.
The music here is very good throughout. The songs are solid and really worth the purchase price. It is an album I really like.
3.5 points