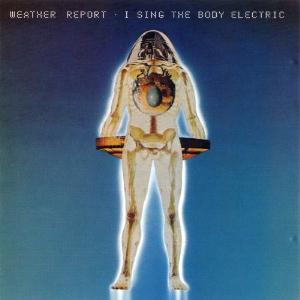 The second album from this US band.
This band is widely regarded as the most jazzy bands of those great fusion bands/Bitches Brew sessions offspring bands from the 1970s. Which is very much evident here.
The album is lead by Wayne Shorter and Joe Zawinul. Both regarded as masters of their trade. Wayne's sax is very much present here and ditto for Joe's keyboards. This on an album which is pretty avant-garde and introperspective jazz dominated.
The opening track Unknown Soldier points in the direction of a pretty accessible album. That is a false dawn. The album soon closes it's doors to the casual listener and becomes pretty much a pure jazz album.
Wayne Shorter's sax contributions is very delicate and carefully delivered. Ditto for Joe Zawinul's keyboards. They are well supported by some very good bass, drums and percussions too.
The live tracks here are in the same vein too. Almost avant-garde in it's form. Well, avant-garde in my world.
The end result is a good album, though. Weather Report is a further one step for me towards fully blown jazz. That very much goes for this album. But Wayne Shorter's sax wins me over and I am a bit hooked. I would have preferred a fully blown studio album though instead of this slightly half baked album. Nevertheless, this is a good album.
3 points