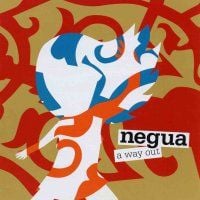 The one and only album from this Spanish band.
The cover art work says absolute nothing about the music here. I got no idea what this picture says. It is not ugly though. It is just weird.
The music though is pretty much poppy and verse-chorus-verse dominated neo-prog. Well, the opener Bagdad is a bit on the bleak, dark side. It also got some Middle-East ethno sound. That aside, this is a pretty light album created by keyboards, guitars, bass, drums and English vocals.
It is very obvious that the band has been inspired by the likes of Arena, IQ and Pendragon. That makes a pretty much middle of the road neo-prog album.
It is not the most inspiring album I have heard. I cannot deny that this is a solid album. It is also a good album without any flaws and without any really great stuff. Neo-prog fans should check out this album.
3 points