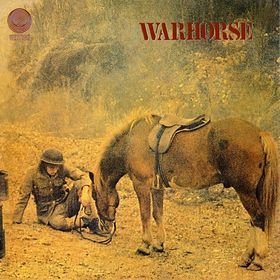 The debut album from this British band. A band set up by and focused around Nick Simper, ex Deep Purple. This five piece released one more album before they finally split up.
The lineup is keyboards, Hammond organ, piano, bass, guitars, drums and vocals. To start with the vocals, they are very good and I understand why the vocalist Ashley Holt later played with Rick Wakeman as his vocalist.
Nick Simper too does a very good job here. He had a lot of label backing behind his Warhorse too. The rest of the band is good too.
It would not come as a surprise to learn that the music here is pretty heavy. Not heavy as in heavy metal. The music is a mix of psychedelic rock, blues and hard rock. Good references here are the likes of Vanilla Fudge and Deep Purple.
The end result is a good album which has survived the test of time to a great degree. Those into Deep Purple should very much get this album. But I also like this album.
3 points