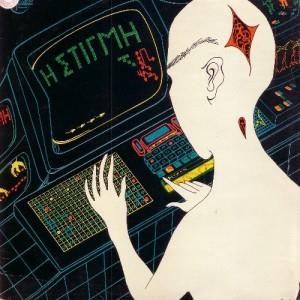 The third and final album from this Greek band.
I have to say I have not been particular impressed by this band up to now. The band is at least now a six piece band and they have adopted a much more psychedelic rock sound than on the previous two albums.
The exotic Greek instruments has also been dropped. Mandolin, fife, banjo and violins is the only none standard instruments here. To those instruments, add keyboards, guitars, bass, drums and vocals. That is both female and male vocals in their mother tongue.
The psychedelic vibe here also gets some support by their penchant of going down the folk music route. A very effective mix.
Effective if they also had included some good songs here. There are none. This is still a decent to good thirty-five minutes long album. It is well worth checking out.
2.5 points