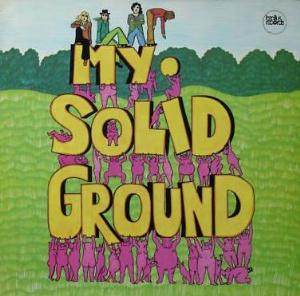 The debut album from this German band. My review is a review of the original 30 odd minutes album. The rest of the CD is full of various outtakes I find of little interest. Hence, this is not a review of those 35 minutes.
My Solid Ground was a four piece krautrock band who played instrumental krautrock. Instrumental hypnotic krautrock in the Eloy vein. The music, performed by Mellotron, guitars, keyboards, bass and drums, is quite fuzzy and discorded at times. This is no easy listening music. The opening 13 minutes long Dirtyellow Mist is a good example. Very dirty at times. Also very good with some angelic choirs thrown into the mix too. Very much the eerie feeling of the end of the world.
The rest of the album is not on the same level though. Too blues like at times. But we are still talking about a very good album here which I really enjoy. The original album, that is. Not the bonus material.
3.5 points