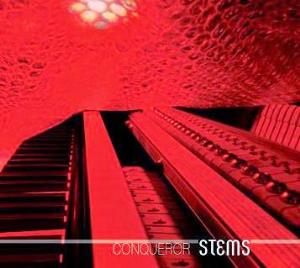 The fifth album from this Italian band.
I have to admit I have got an ambivalent relationship to their previous four albums. This Italian progressive rock band has never really won me over. They are trying their best to win my heart with Stems.
The band is now a four piece band with Simona Rigano doing the vocals as per usual. The sound and her Italian vocals is in the cool sea breeze tradition. So cool/cold that I almost want to jump into some warmer clothes. Getting sun burns is very unlikely with this music. The music has also got a detached lounge jazz feel with a lot of semi-acoustic guitars and a lot of jazzy keyboards. The band is by no means threading onto Sade's territory. But they are not too far away either.
The slightly warmer guitar solos makes this album not a frost-fest. It is obvious that this band has got their own style and probably their own fanbase too. The music is still Italian progressive rock. But it is different from most bands, if not every bands in this scene.
That is not a problem whatsoever for me. My main gripe though is the lack of any great tracks here. It is by all means a good and a very pleasant album. But that is really it. Better songs would had made this album a lot better.... it goes without saying. I would still recommend checking out this album.
3 points