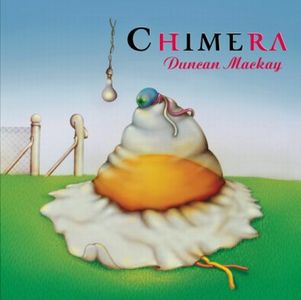 The debut album from the keyboardist in Alan Parson's Project and the unofficial keyboardist in Budgie. This is the first of three albums from Duncan Mackay.
This is another classical music inspired symphonic prog album from a man and his keyboards. That is in a few words what we get here. Besides of the tangents, we also find a violinist and a drummer here.
This is a thirty nine minutes long album divided on three tracks. The longest one is almost twenty minutes long. The two other ones a bit shorter. The sound is very good.
There is no doubts that Duncan Mackay is a great keyboardist. The music here is more classical music than rock. It is more noodling on the tangents than rock'n'roll. It is excess all areas. Keyboards excesses. That was 1974 for you.
What should I give this album ? It is not a bad album and it has some good stuff. I guess a decent to good rating would suffice here. Fans of keyboards all areas should really get this album.
2.5 points