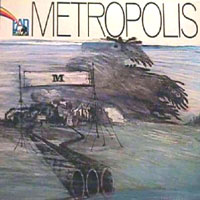 The only sign of life from this German band.
Listed in the krautrock genre on most prog websites, this album is certainly difficult to pin down/label. This six piece band use Hammond organ, guitars, drums, bass and multiple of female and male vocals. This on this forty minutes long album. The vocals are in English.
The band also use a multiple of genres here. Mostly west coast psychedelic rock in the vein of Jefferson Airplane. That band is a pretty good indicator of what this band is doing on this album. You can also add some space rock and a few minutes of avant-garde music here.
My main gripe is the lack of any really good songs here. This is by all means a decent album. It leaves me cold though and that is not a good sign. A bit of a plus to the band when they sounds like a west coast band. That aside, there is not much to feel good about this album.
2 points