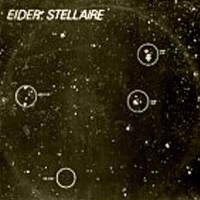 The debut album from this French band who released three albums. A band very much associated with other French bands like Magma, Offering and Eskaton. In short, we are in the zeuhl genre here.
There is not many zeuhl albums around as this was and still is a very small genre. A genre for the extreme open minded ones. I am perhaps not open minded, but I really like this genre.
This album is though not an all out zeuhl album. It has the zeuhl drums and bass. That and the zeuhl female choirs which appears on one of the songs on this instrumental album.
Most of the music here is guitars and Hammond organ driven jazz though. This thirty-five minutes long album is very similar to what Eskaton did in their best days. The bass and the Hammond organ is everywhere and the guitars also chimes in with some long solos. The mood is very dark throughout the album. A haunting mood which is not for everyone.
My only gripe is the lack of a great track. Besides of that, this is very much a very good album which I really enjoys. It goes straight into my collection of zeuhl albums I want to listen to on a regular basis.
3.5 points