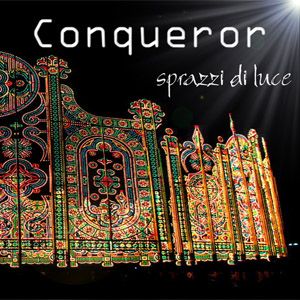 This is a self-released EP from this Italian band as a thank you to their fans after two years of touring.
And it is a nice gift too. The three studio songs here are far more vocals orientated than the songs on their albums. Simona Rigano is a great vocalist so no problems with that.
The music here is still Italian progressive rock in the more symphonic end of the spectrum. This EP is less symphonic than their albums though.
The three studio tracks are all good with the title track being the best song here. The live track here is also pretty good although the sound is not as good as the studio tracks.
This is a good, twenty minutes long EP which does not really comes across as a great release. Nevertheless, check it out.
3 points