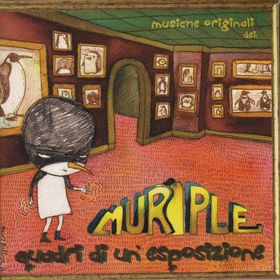 The second album from this Italian band who has just released their third album.
We are again deep into Italian symphonic prog. Take a lot of classical music and some ELP. Add some Italian prog rock with vocals too and you get this album. Most of the album is instrumental with tonnes of keyboards. They also got a guitarist, drummer and a bassist.
This album reminds me about one of those heavy keyboards laden albums from Russia, Ukraine and Belorussia. Not to mention from Marian Vargas. They are not my favourite kind of albums. Neither is this album. I very much liked their 1974 album as expressed in a ProgArchives review in May 2011. This one is not an album I rate. Too much doodling on the keyboards. I would rate it somewhere between decent and good.
2.5 points