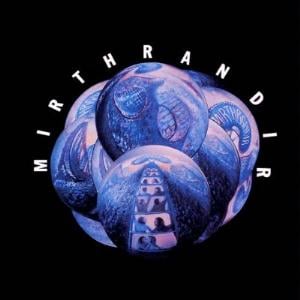 The one and only album from this US band.
This album has got a legends status among rock and prog rock fans. Something I can understand....
Mirthrandir played what we can call eclectic prog. They and their music on this album were heavy influenced by the likes of Yes, ELP, King Crimson and mostly; Gentle Giant. I would also point out the similarities with another US band who released a legends album at that time; Cathedral and their Stained Glass Stories. These two albums are pretty similar.
It is pretty obvious that Gentle Giant has been a great influence on this album. They and Yes. The music on this album has the same eclectic structures with tonnes of flutes, guitars, bass, drums and keyboards. That and a pretty much Derek Schulman similar type of vocals.
There are a lot of great music on this album. Subtle great music. A couple of tracks are great too. Most of the details here are truly great and it is obvious to me that the hype around this album is right. This is indeed a legends album. One that deserve to be purchased.
4 points