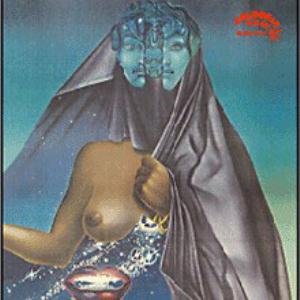 The only album this band graced us human beings with.
As you may have gleaned from the album title; this is krautrock. The four band members comes from the whole world. But I guess Germany has a lot to answer for in this band.
Style-wise, this album comes across as a mix of Amon Duul, Spanish flamenco, a bit drone and some raga-rock. Minimalism is the word I would use here on the music. Swara Samrat's not so good vocals is dominating this forty minutes long album.
To say that this album is a dreary affair is an understatement. The sound is not good and the music is so minimalistic that the listener falls asleep after some minutes. I like the Spanish influences here and that is saving the album from the turkey yard. Well, almost. This is indeed an awful album. Meet me at the Christmas dinner.
1 point