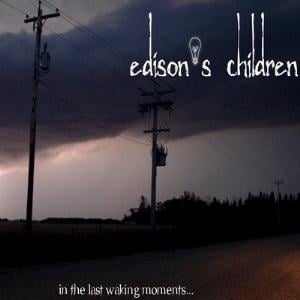 The debut album from this multi-national duo of Pete Trewavas (Marillion and Transatlantic) and Eric Blackwood of Crimson Steele. A neo-prog and symph prog musician and a metal musician joins forces and is getting help from most of Marillion on this album. An interesting project and one of the most spoken-about new projects during the last years.
And the hype and reputation is justified. This album is almost too long, clocking in at seventy minutes. When that is said, it is difficult to decide what to leave out from this album too. So it is what it is.
The music here is melancholic and very mood based modern neo-prog. Take some Pink Floyd, Gazpacho and a lot of Marillion. Then you get their sound. Each of the fourteen songs is unique and stand on it's own feet. Put together as an album, these fourteen songs very much stands in unity as one piece of music too.
There are some rather superb pieces of music here and some good pieces of music. The end result is a great album which I very much enjoy. I cannot recommend this album highly enough.
4 points