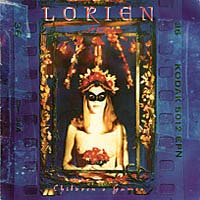 The debut album and so far only album from this English band.
The neo-prog scene was in full flow in 1994 and a lot of bands were around back then in a quite lively scene. Lorien was one of those bands who never really made it. This despite of having Sean Filkins on vocals and guitars. The rest of their setup is the usual guitars, bass, keyboards and drums.
Children's Games is a fifty minutes long album of middle of the road neo-prog. Their brand of neo-prog is a mix of Marillion, Yes, Genesis, Pendragon and some subtle hints of Saga and Pink Floyd.
The music here is actually good. The vocals is a bit thin and an acquired taste. That aside, the guitar solos and the keyboard runs are good. Ditto for the bass and drums. The band did not offer up anything new with this album. It is a good album nevertheless.
3 points